Wilderness Watch and other groups recently filed an objection to the Forest Service's (FS) proposal to allow the Utah Division of Wildlife Resources (UDWR) to use helicopters to capture and collar mountain goats and bighorn sheep in the Mt. Timpanogos, Lone Peak, and Twin Peak Wildernesses in the Wasatch Mountains in Utah.

The proposal is antithetical to Wilderness in numerous ways.

For starters, mountain goats are a non-native exotic species in Utah. UDWR placed them in the Wasatch Mountains some years ago for hunting. Attempting to perpetuate a non-native species in Wilderness violates a fundamental tenet of Wilderness—"where the earth and its community of life are untrammeled by man…retaining its primeval character and influence…which is protected and managed so as to preserve its natural conditions."
Helicopters, too, are antithetical to Wilderness. The Wilderness Act prohibits the use of aircraft except in cases of emergencies or when an essential wilderness stewardship action cannot be met without them. Yet this proposal would allow up to 60 helicopter landings—40 for mountain goats and 20 for bighorn sheep––nearly all in Wilderness.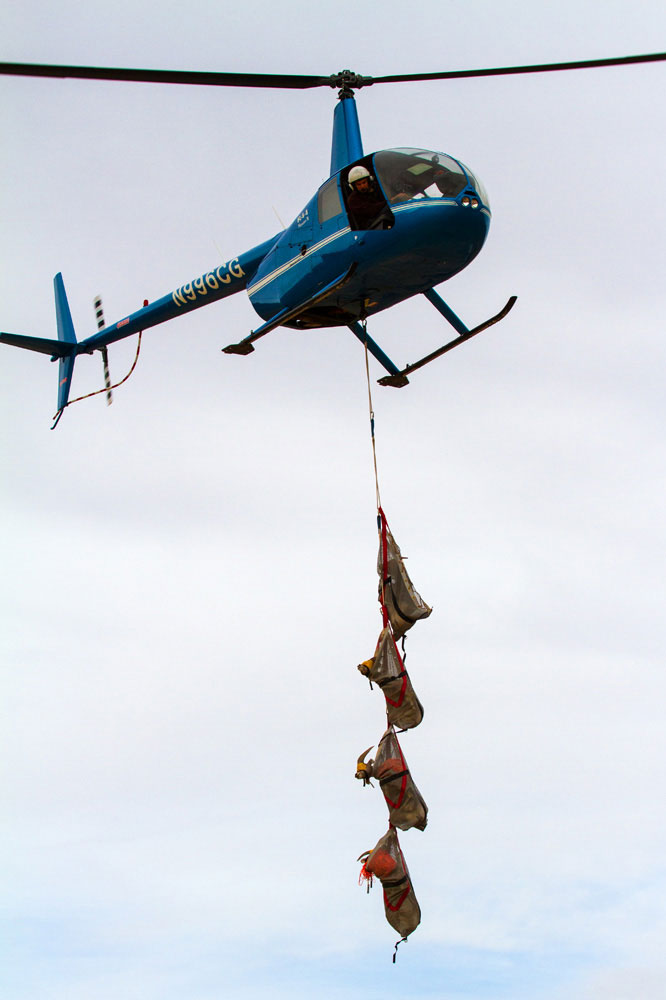 Further, UDWR several months ago asked permission to capture mountain goats, but because they aren't native it was virtually impossible to show the project was necessary to benefit the Wildernesses. It now appears UDWR is piggybacking bighorn sheep onto the project to make it appear it might help a native species. Even if one could justify capturing bighorns, roughly two-thirds of their range lies outside the Wilderness and they could be captured there.

If UDWR is concerned about a decline in the mountain goat population, it should quit hunting them and undertake a habitat analysis to assess whether the non-native goats have run their course. The Forest Service should insist on it.

Wildlife in Wilderness should be just that—wild! And wildlife management activities must be conducted without helicopters or other motorized equipment. We made the following points in our comment letter:
The Forest Service needs to say "NO" to helicopter landings in these three Wildernesses.
Helicopter use is incompatible with Wilderness, harasses wildlife, and destroys the experience for wilderness visitors.
The Forest Service needs to protect the areas' wilderness character by rejecting efforts to perpetuate non-native mountain goats in these Wildernesses.
Wildlife in Wilderness should only be evaluated with noninvasive, wilderness-compatible means. This not only protects Wilderness, but reduces the stress animals suffer when captured.


Photos: Twin Peaks Wilderness by Pierce Martin via flickr; Captured bighorn sheep by James Marvin Phelps via flickr.